5th wheel kingpin hitch to Gooseneck ball
5th wheel kingpin hitch to Gooseneck ball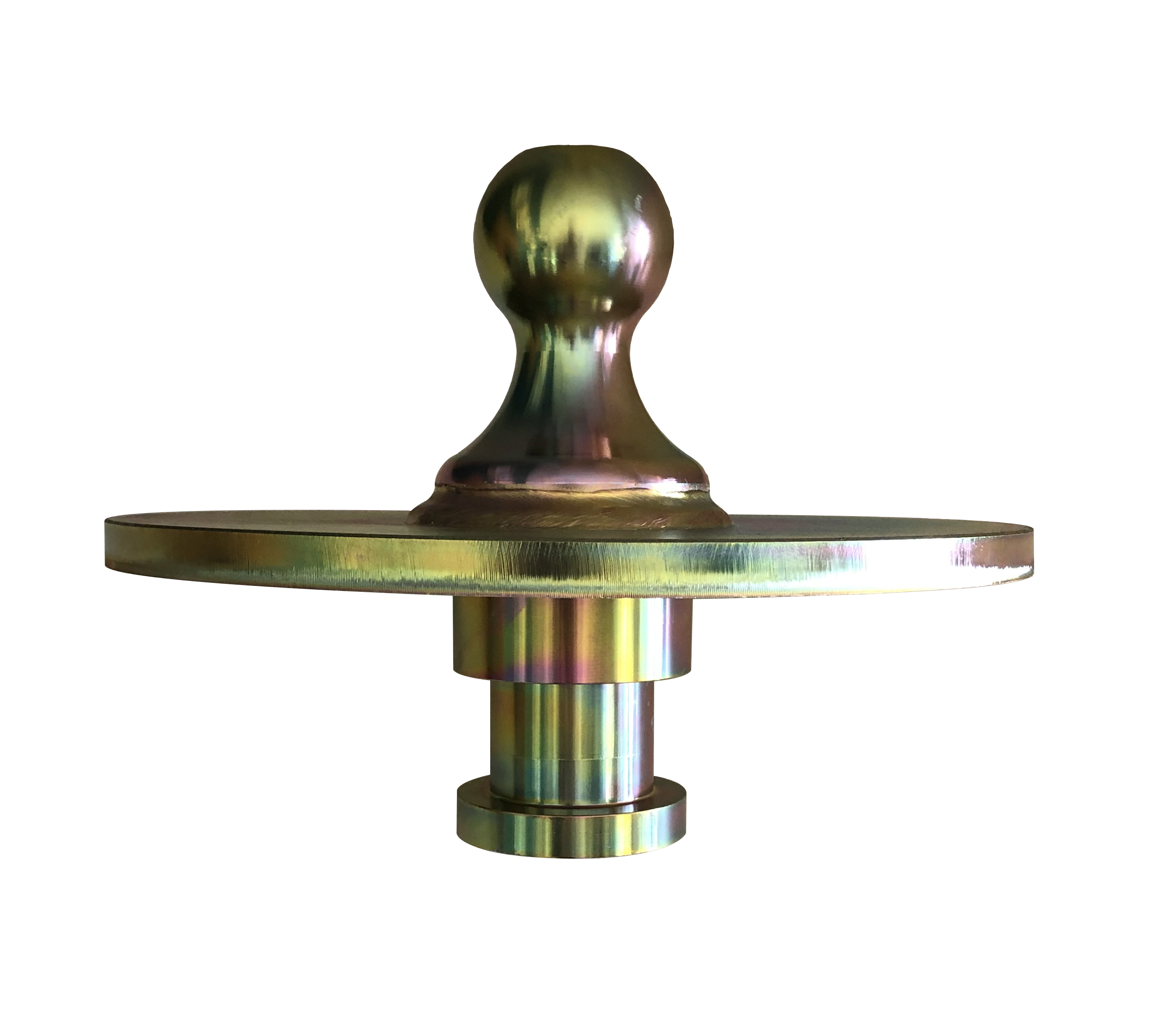 5th wheel kingpin hitch to Gooseneck ball adapter
Heavy duty 5th wheel to gooseneck ball adapter will go into your standard 2 inch 5th wheel hitch and have a standard 2-5/16 gooseneck ball on the other end for towing your gooseneck trailer.
This fifth wheel to gooseneck adapter allows your gooseneck trailer to be towed by a fifth wheel hitch.
This heavy duty adapter will adapt your 5th wheel over to a 2-5/16" ball and installs in seconds.


Adapter rating is 30,000 lbs GVW.
Kingpin size is 2", standard for semi-tractors and RV 5th wheel trailers.
Bolster plate is 10-1/2 inches in diameter and ½ inch thick high strength steel.
From the kingpin side of the bolster plate to the top of the gooseneck ball is 4-1./2 inches.
The adapter is cad plated.
Made in the USA.
Notes:
Verify overall height, making sure your setup has enough vertical adjustment to keep a level trailer.