5th Wheel Kingpin Extender
---
5th Wheel Kingpin Extender
5th Wheel Kingpin Extender
Product Information:
The extended kingpin RV5 adds 10 inches, and the RV55 adds 5 inches of new clearance between your truck and 5th wheel trailer for shorter turns in a strong easy to install accessory. The RV5 adds 3-1/2" of height and the RV55 adds 3-3/4" height to your kingpin box setup. An extra ten inches between the rear bumper and the bulkhead of the trailer makes things easier especially if you're towing with a short bed truck! In most cases the RV5 eliminates the need for a slider or other more expensive options.
Both products have a 24,000 lbs. Gross Trailer Weight rating, and have a long lasting black powder coated finish. All but a few kingpin boxes allow for the 10 inch extension. Some are made with the kingpin plate going so far back on a level plane that a 10 inch extension will not work and can hit the inside of your pickup bed sides and that is where the RV55 with a 5 inch extension may work. (See below for a detailed image.)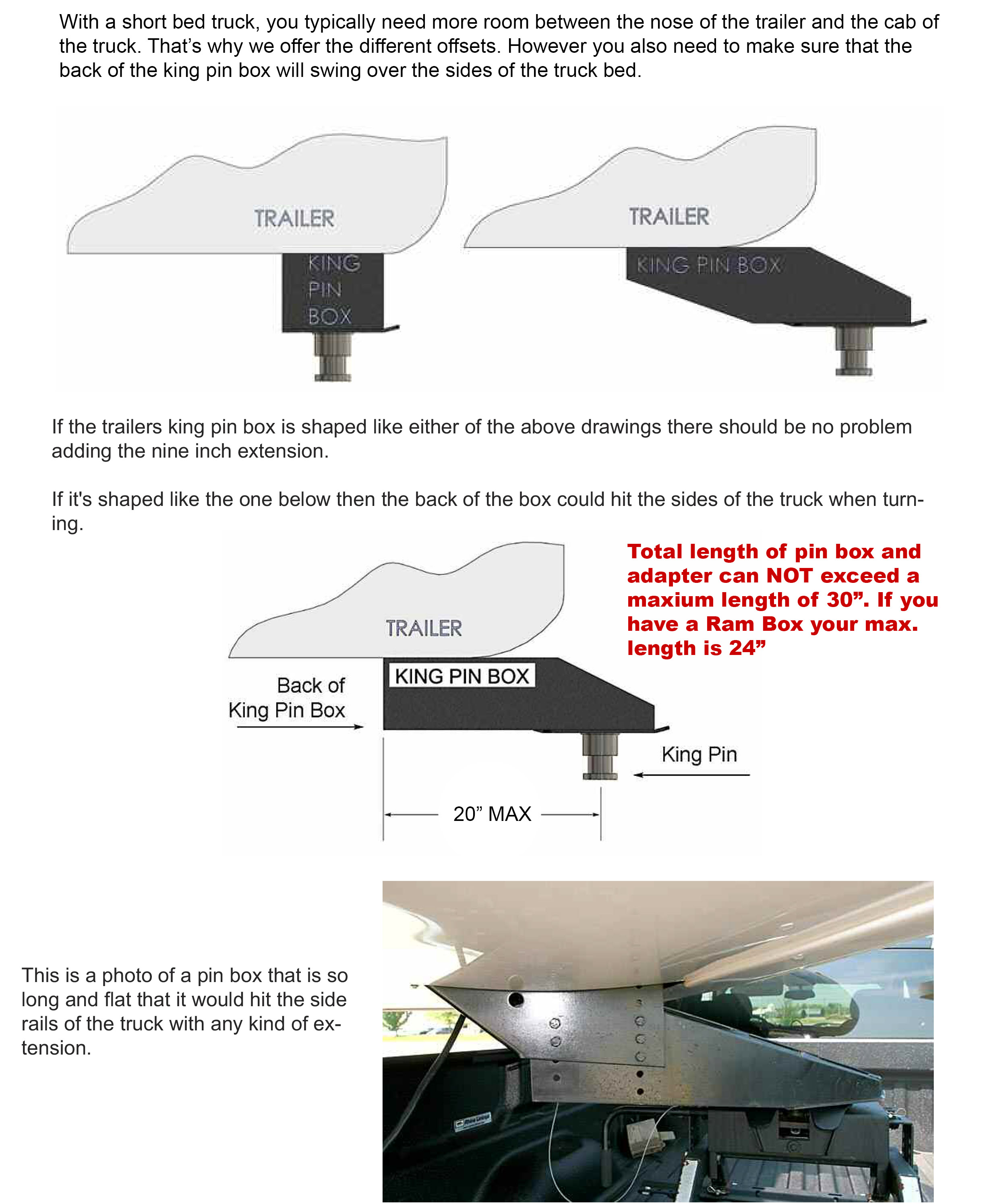 Free Shipping to the Lower 48 States!
An order received by noon ships the same business day.
5th wheel Kingpin Extender with 10 inch Extension - RV5
Model No.:RV5
Price:$ 422
RV55 Extended Kingpin
Model No.:RV55
Price:$ 413
RV5 and RV55 extra freight to Canada
Model No.:RV5 and RV55 extra freight to Canada
Price:$ 85